Blessed Father Michael Joseph McGivney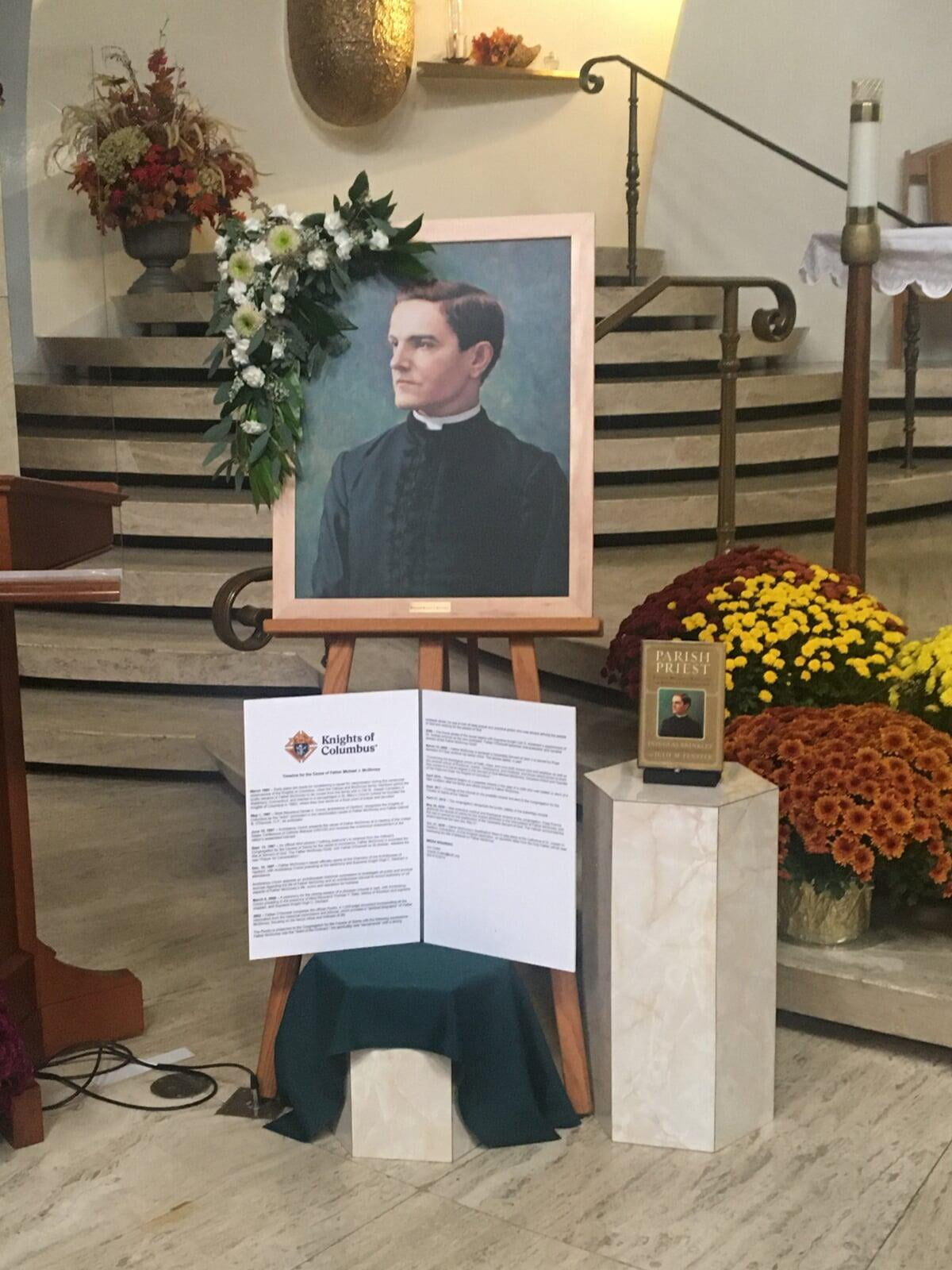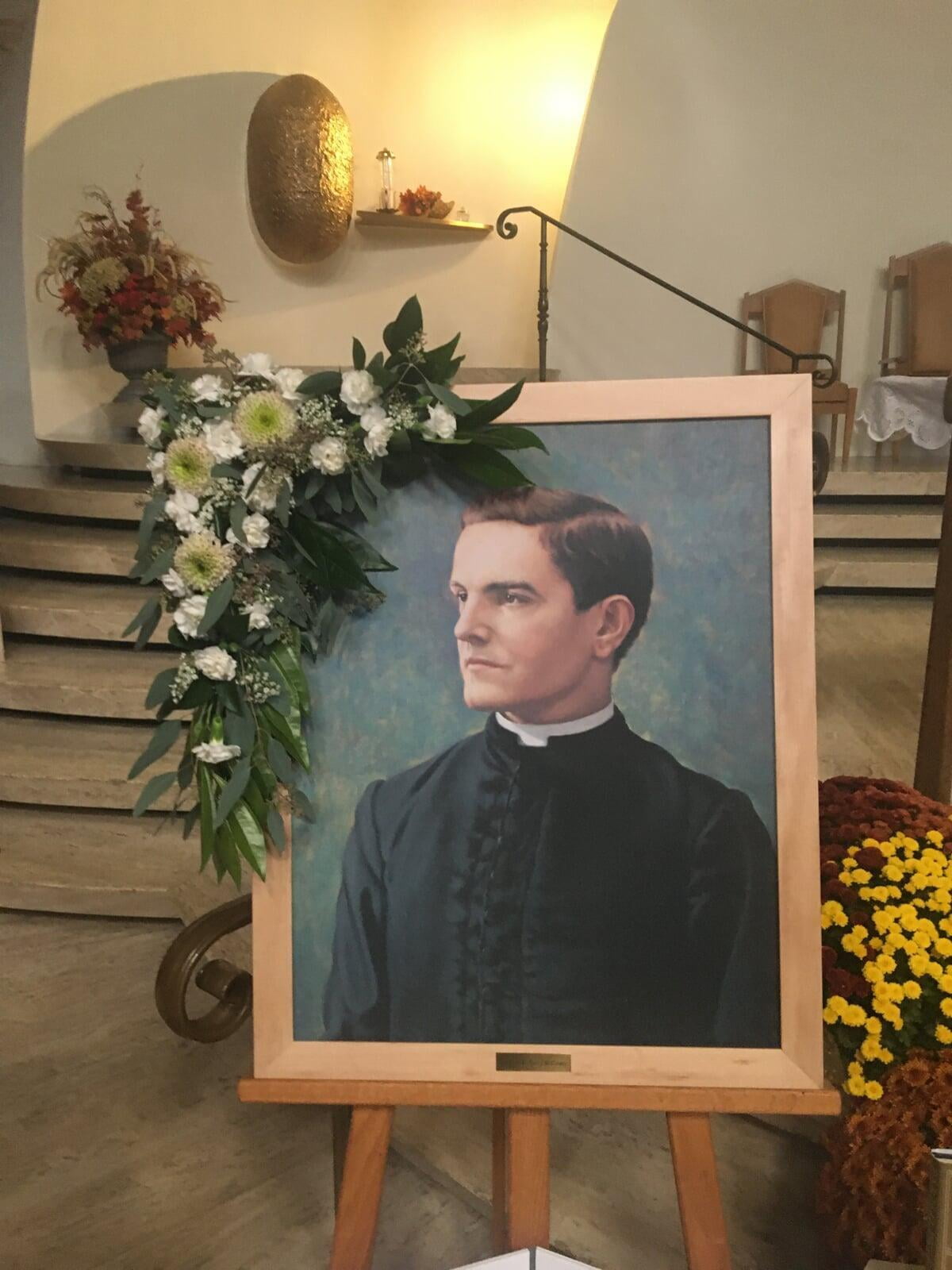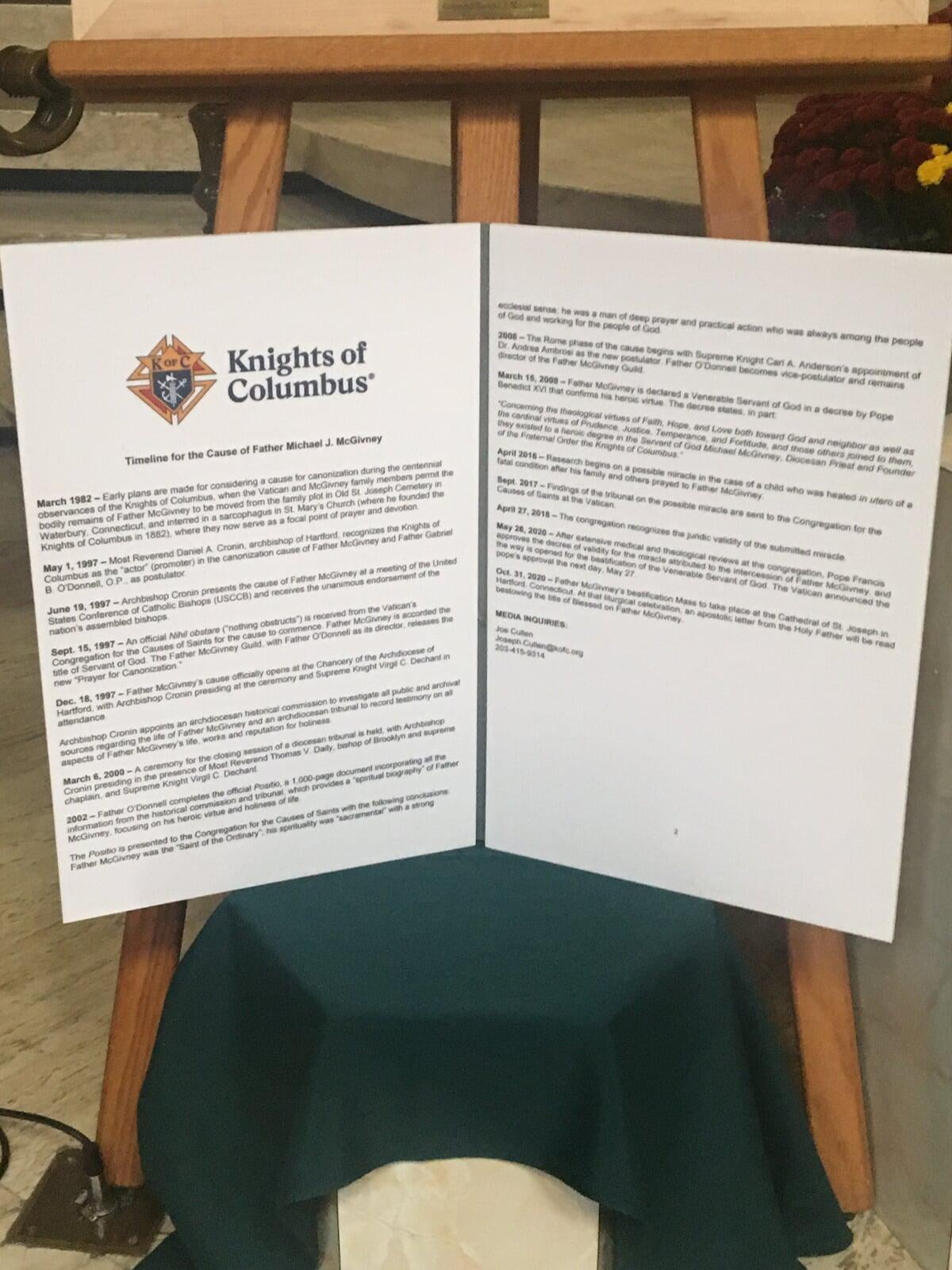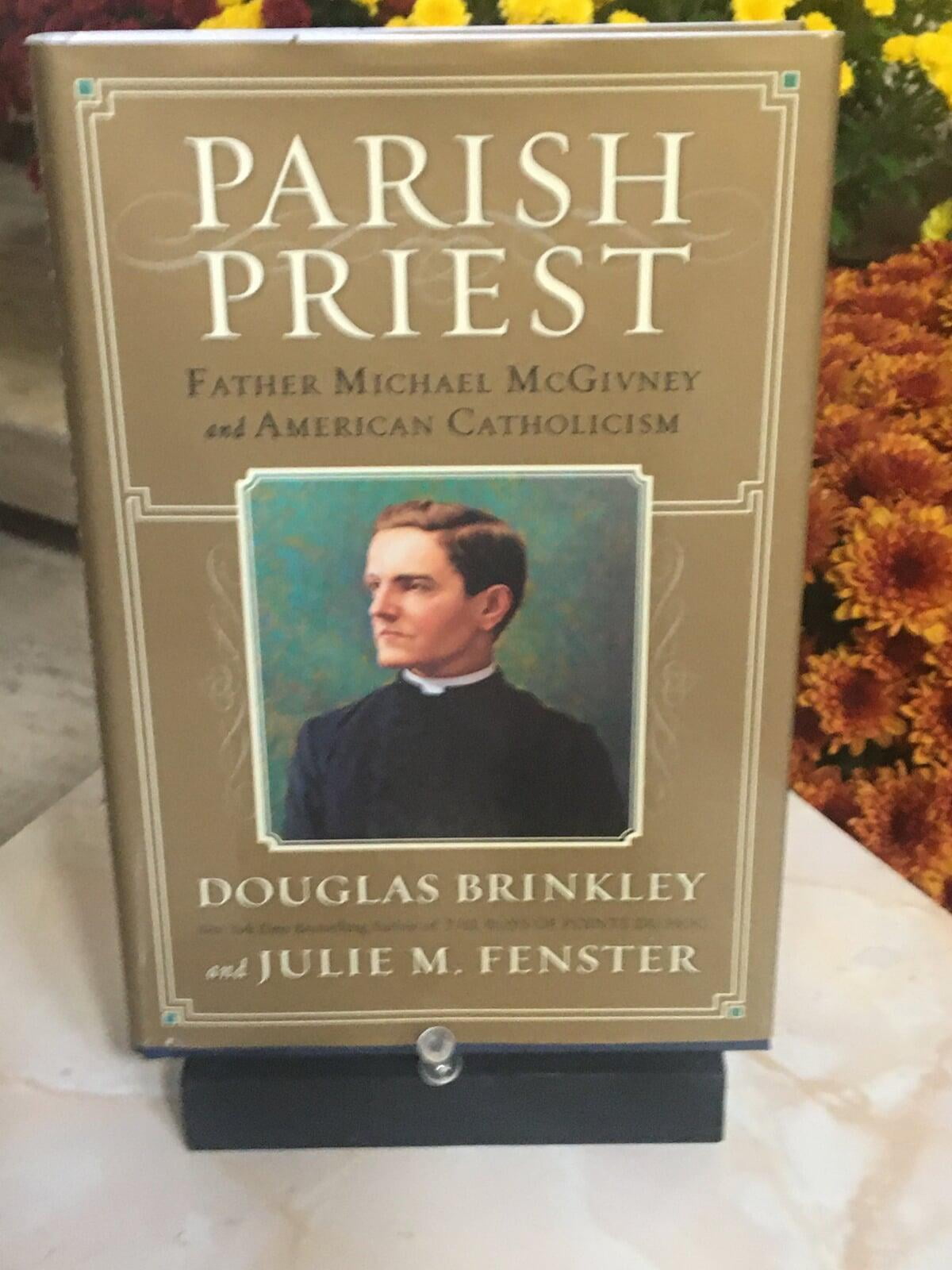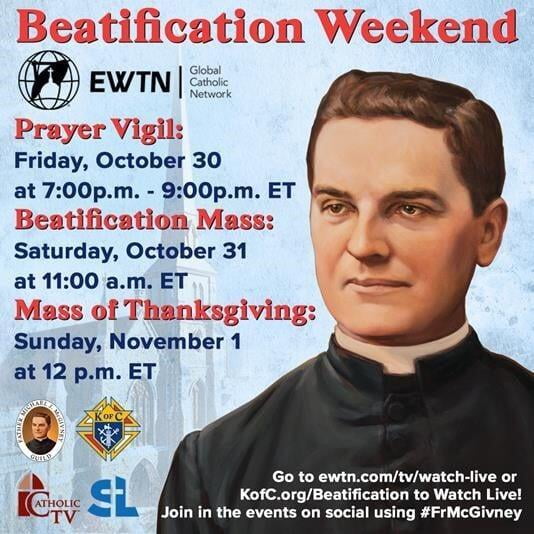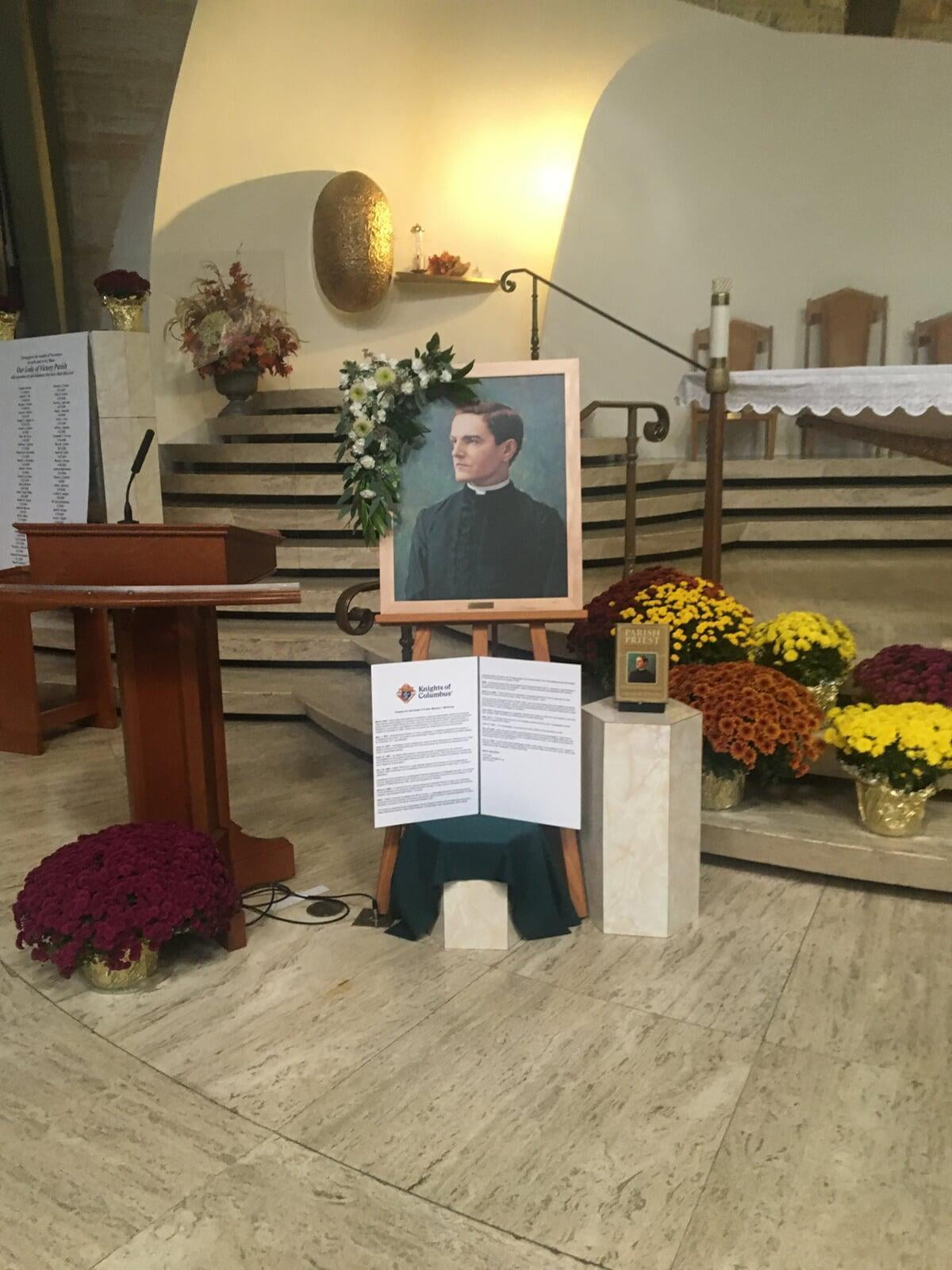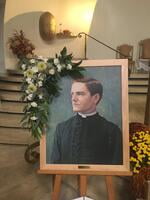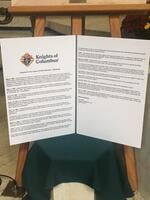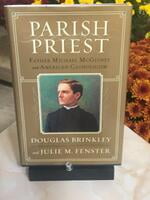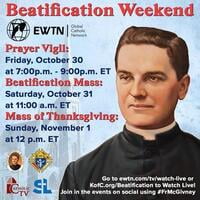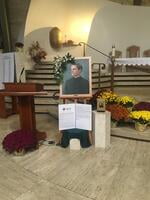 On Saturday October 31, 2020, Servant of our Lord Fr. Michael J. McGivney was declared Beatified and declared Blessed. This is the penultimate step to the process of Canonization or Sainthood.
The pictures above are from the weekend Masses of Oct.31 and Nov. 1 at OLV. Our Council had an image created and the book placed by the altar for the weekend. Thanks to PGK Dennis Marince for seeing to this.
There is a plethora of information regarding Blessed Fr. Michael McGivney's process toward Canonization. However, some specific information is provided below for your reference.
- The Mass of Beatification: LINK : https://www.youtube.com/watch?v=VXonhQa7rNo
- Opening remarks: Minutes 8:00 - 9:20
- Declaration of beatification: 15:00-17:00
- Presentation of Relic and Unveiling of Painting:
- Homily: Minutes 20:00-28:00
- Closing remarks: Minutes 45:00-48:00

The Blessed Fr. Michael McGivney story: LINK: https://www.youtube.com/watch?v=jRbjAWHvyy8
Road to Beatification: LINK: https://www.youtube.com/watch?v=5aph3P9GEbc