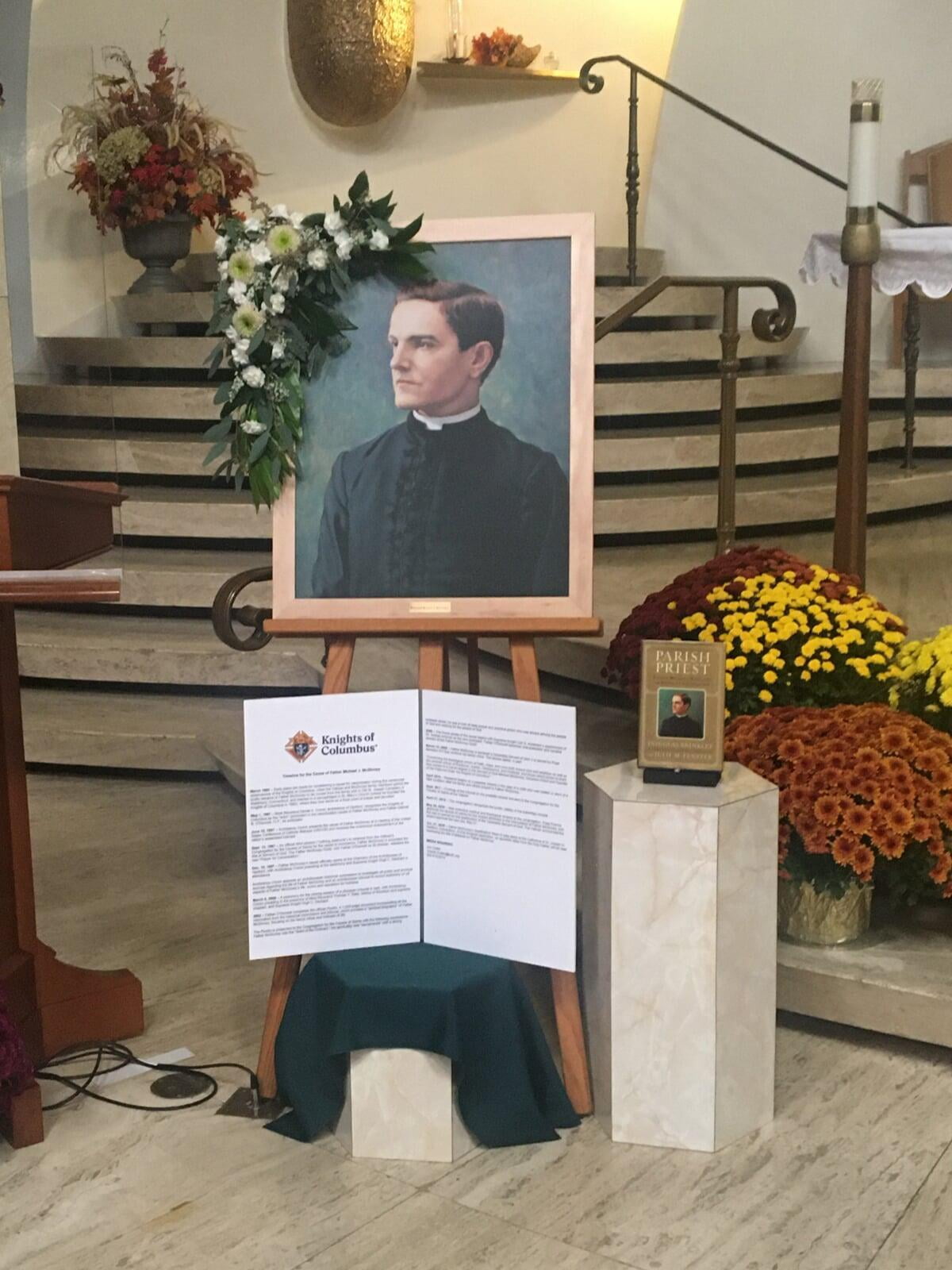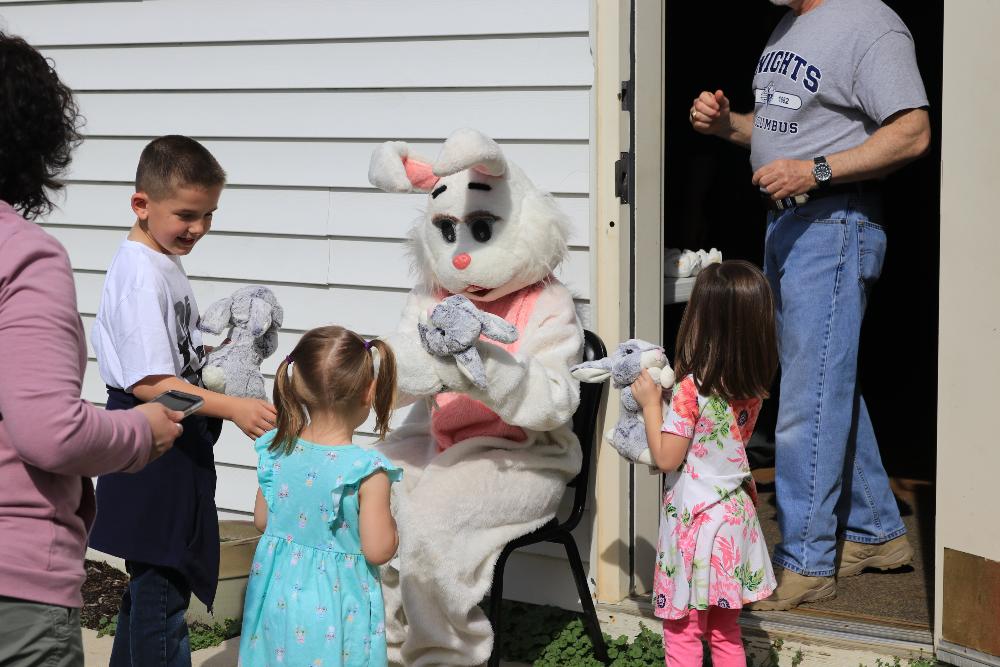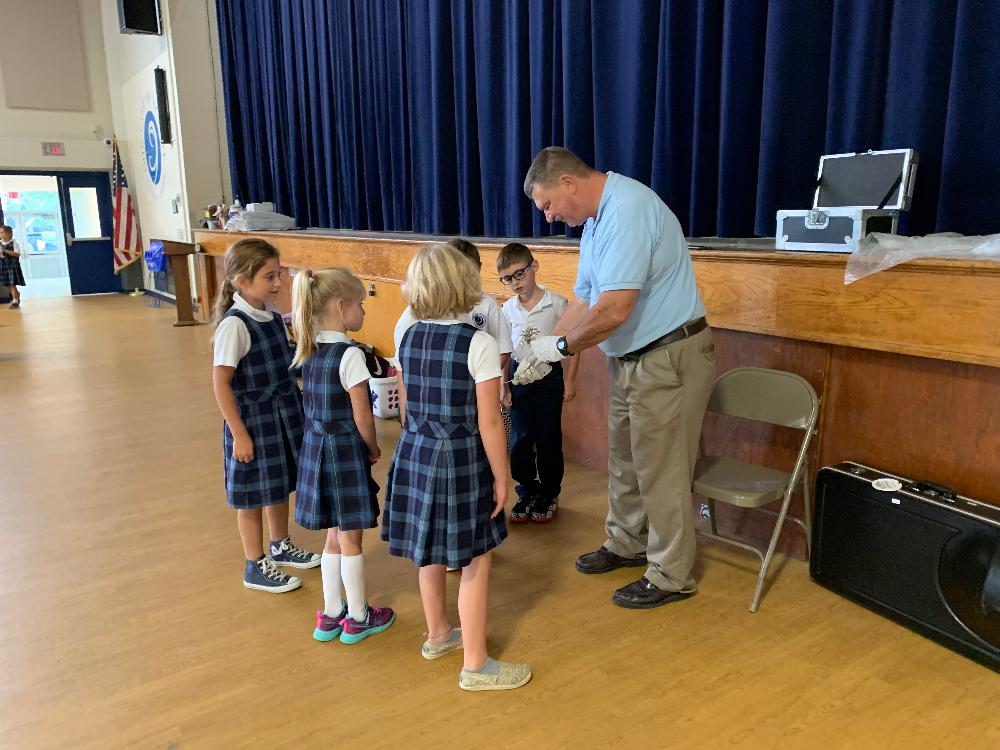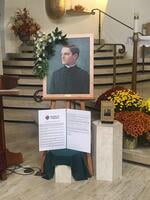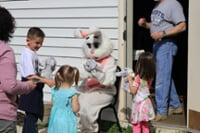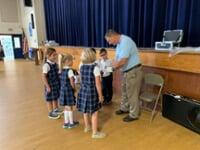 The Knights of Columbus is a Catholic, family, fraternal and service organization. The key elements of our Service Program are

Church, community, council, family, pro-life, and youth

activities. The State College Knights of Columbus council has donated over $250,000 and over 20,000 volunteer hours to various charities in the last five years. The major fund raising activities are breakfasts/dinners served at the OLV Activites Center and manning two concession stands at Penn State football games.
Equally important, these activities provide opportunities for fellowship and social interactions among the State College Knights of Columbus and their families. A complete list of our donations and activities would be difficult to enumerate, but a description of our major and reoccurring activities is below. Please join us in keeping these activities going and help us do more for our Churches and community.
Council Planning Meetings (2nd Wednesday of the month):

Jan 12 Meeting - OLV Activities Center

Feb 9 Meeting - OLV Activities Center
Council Business Meetings (4th Wednesday of the month):
Jan 26 Meeting - 7:15 Rosary with Meeting to Follow - OLV Activities Center

Feb 23 Meeting - 7:15 Rosary with Meeting to Follow - OLV Activities Center (Combined meeting)

Projects/Events:

Please see our new page dedicated to Blessed Fr. Michael J. McGivney LINK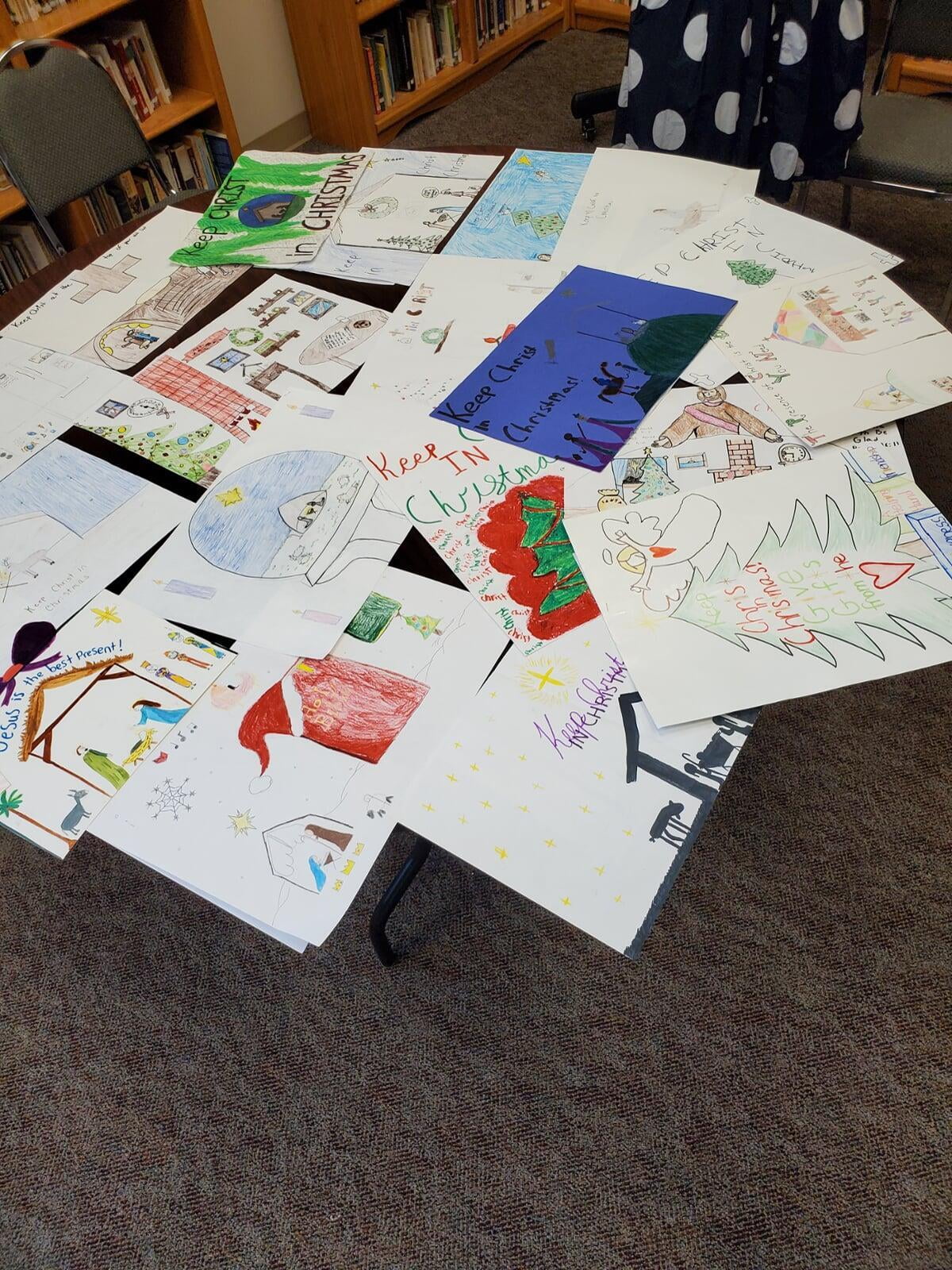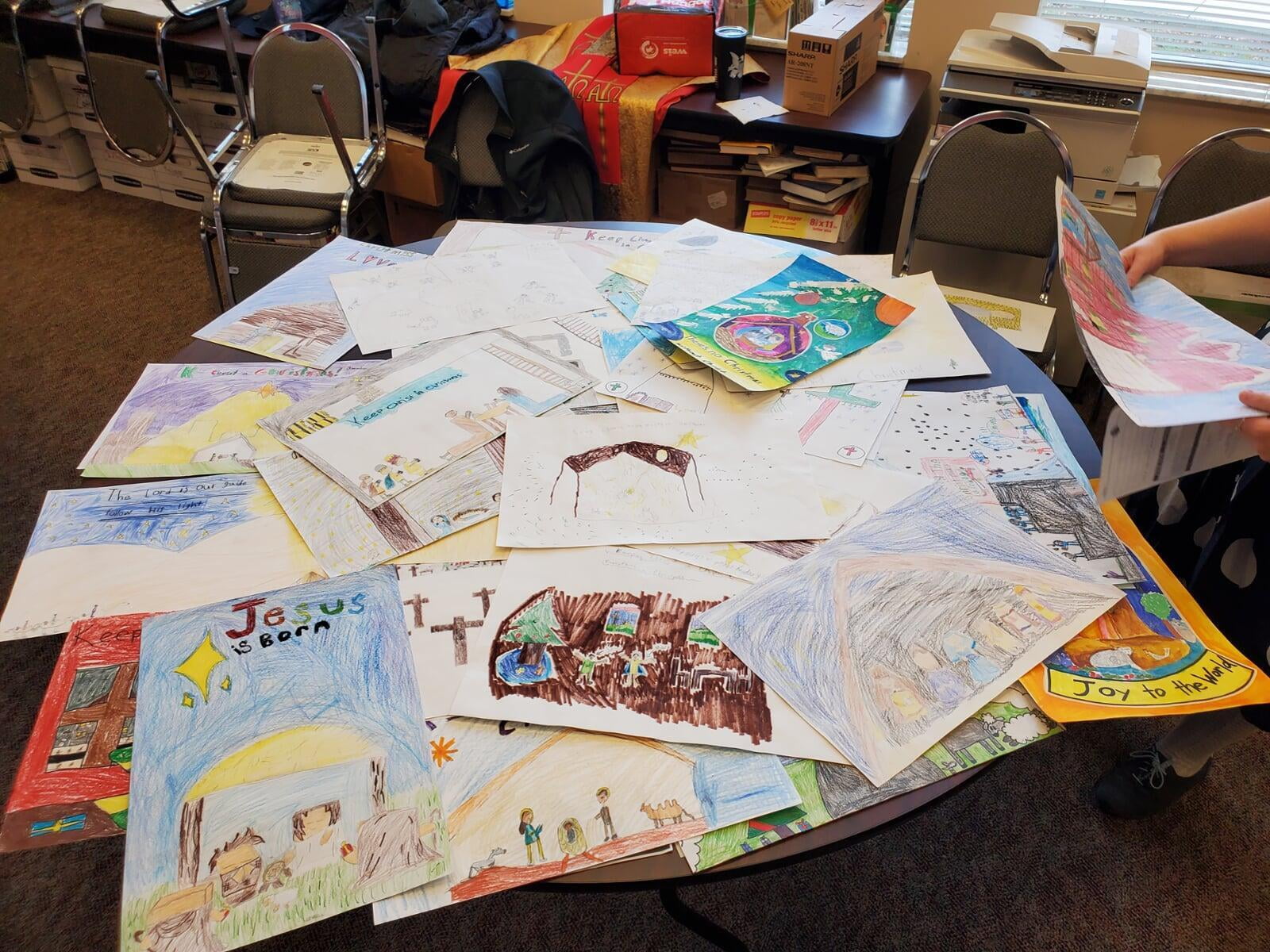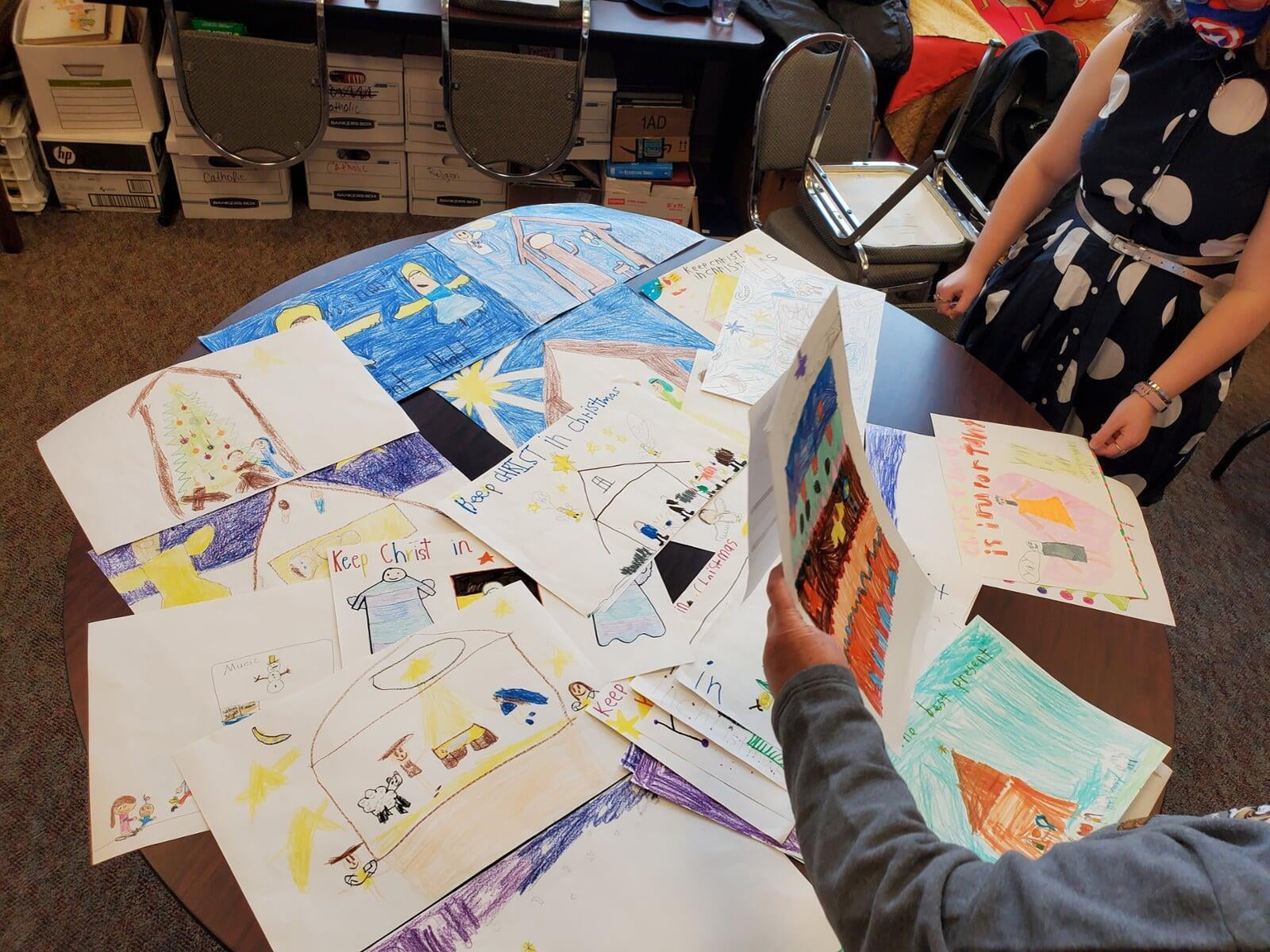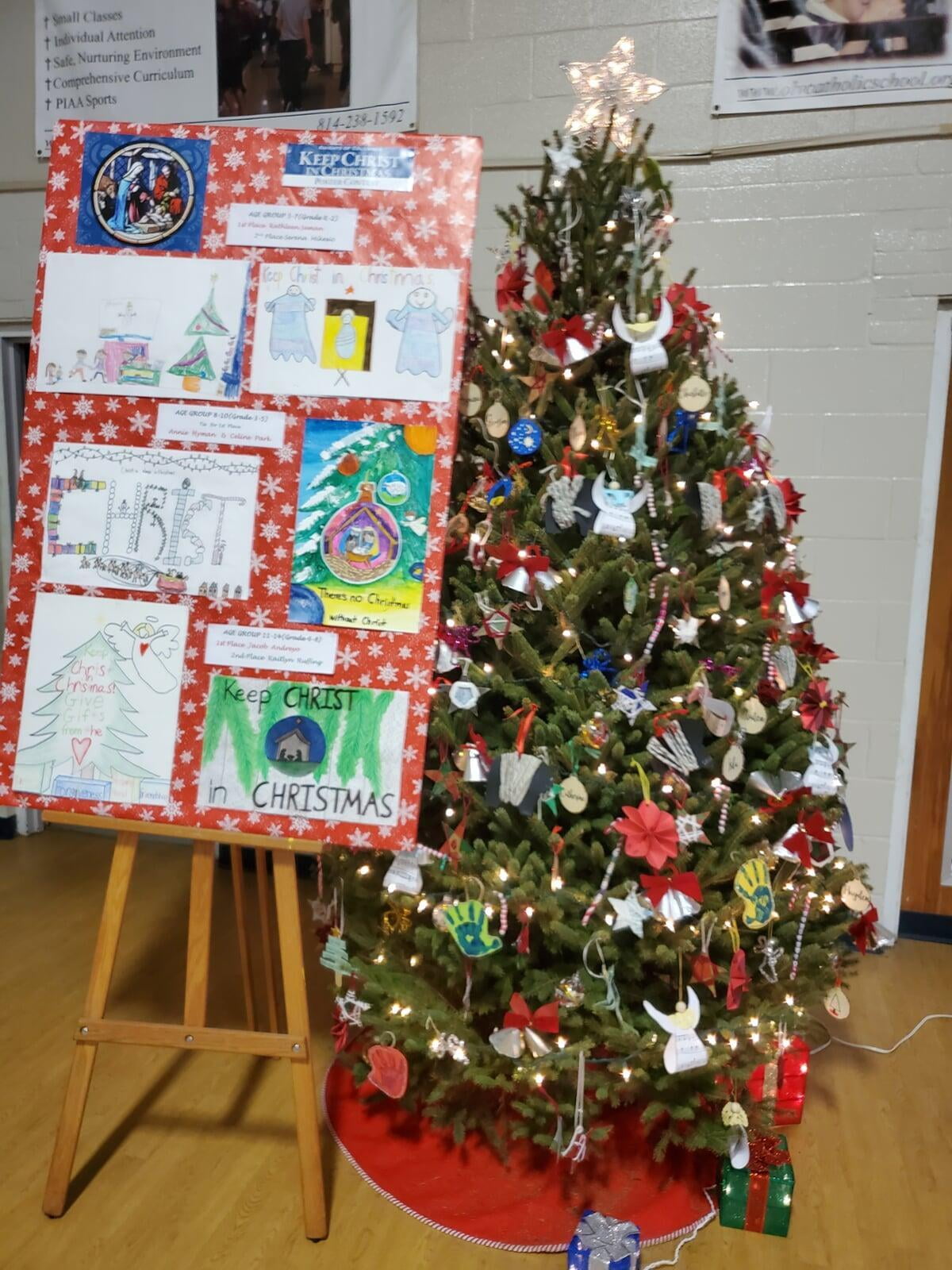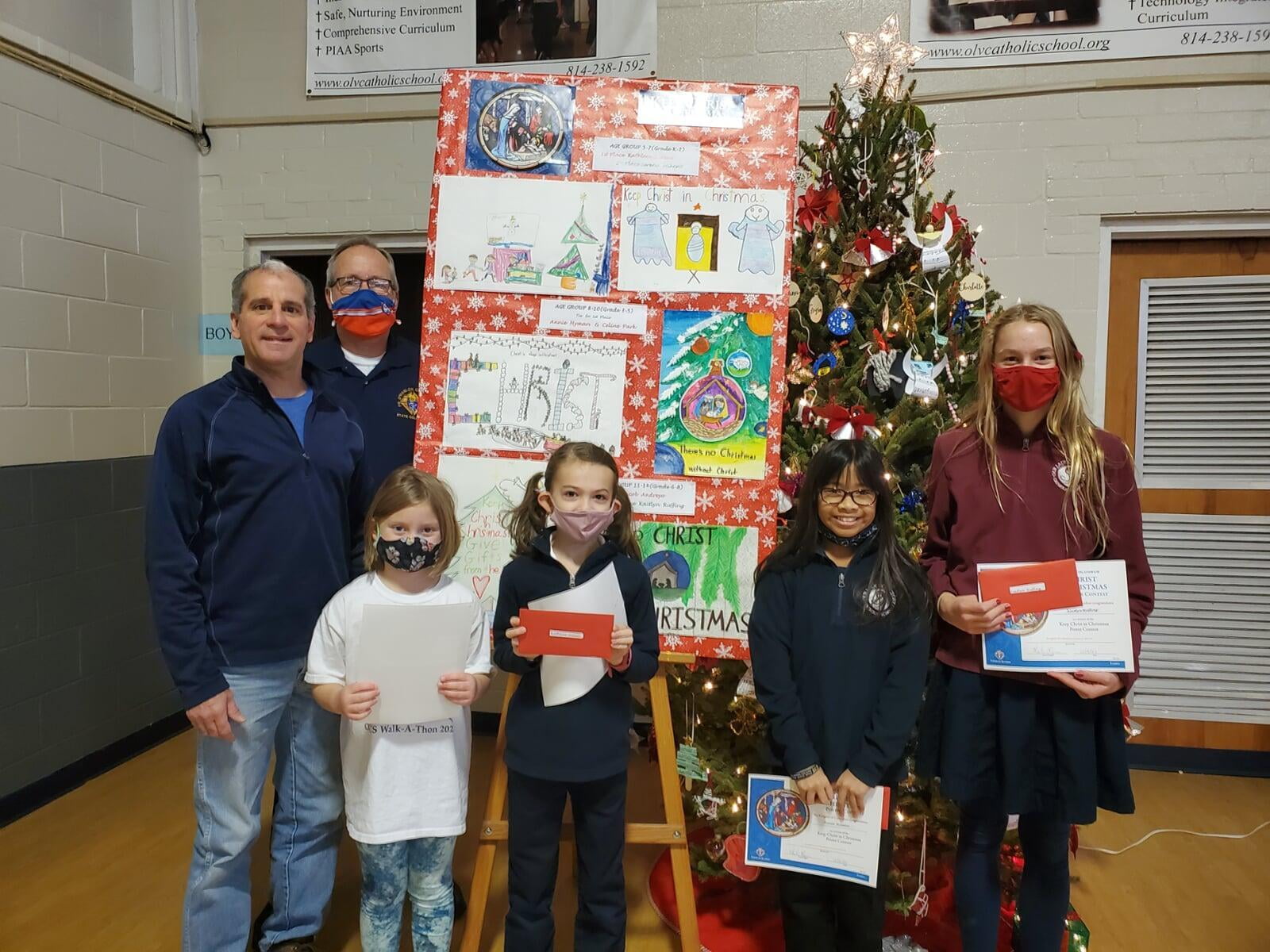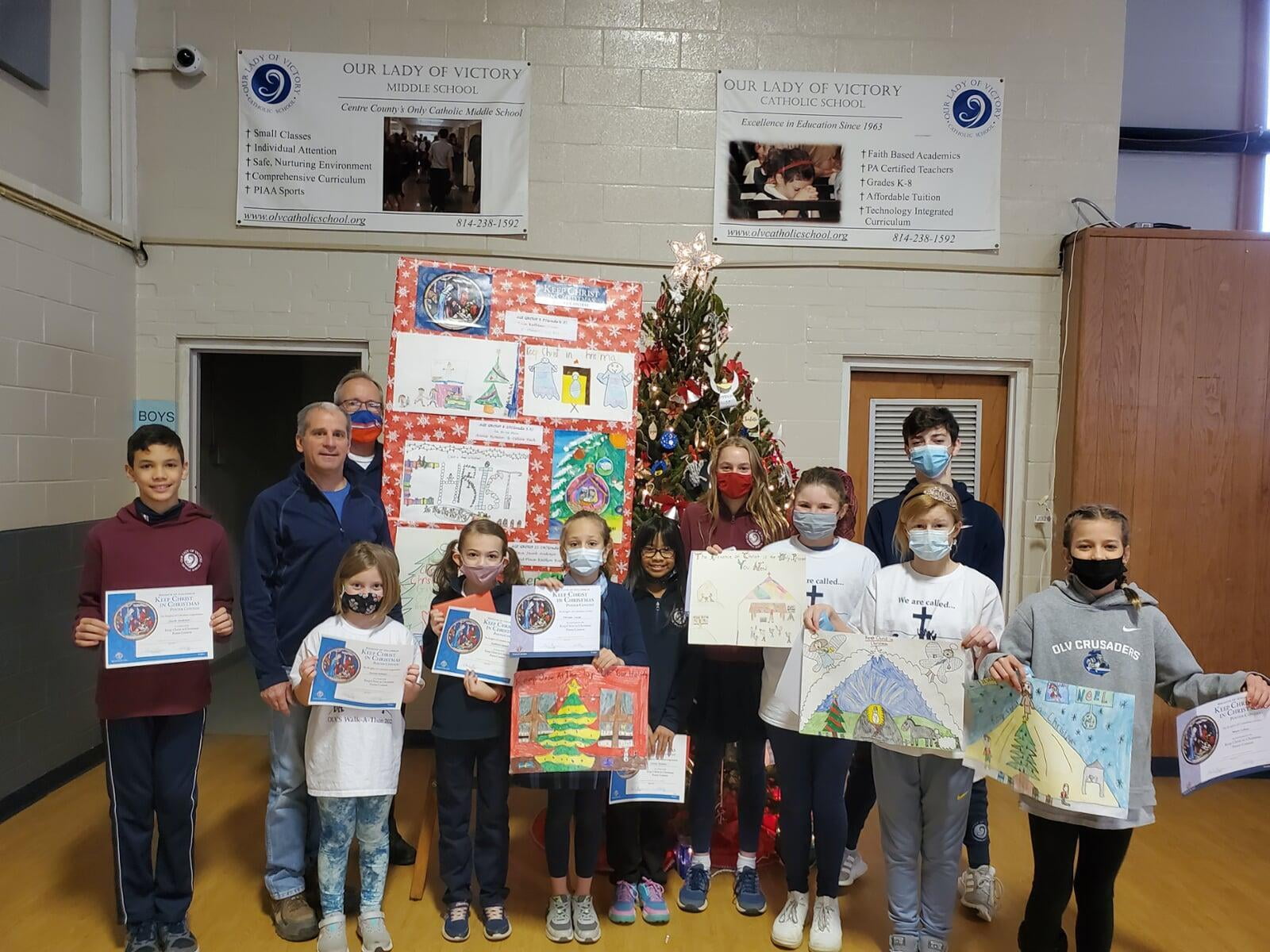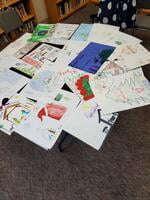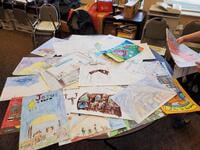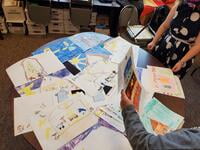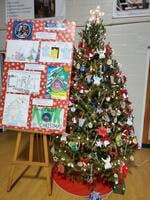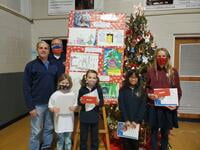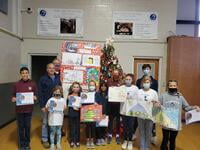 Knights of Columbus, with Steve Balkey leading the effort, conducted the Keep Christ in Christmas Poster Contest with grade school Students of the OLV Parish Community. The program was shared with the assistance of Principal Jim Hoy and DRE Anne Bord. There were 3 age/grade groups and the winners, runners up, and honorable mentions received awards provided by What a Blast Lasertag, Get Air Trampoline Park, and Discovery Space. Most of these Students are pictured above, along with pictures of the judging process. 81 Students of the OLV Parish Community participated in this new Program for our Council. Again thanks to Steve B. for initiating a Knights program by our Council in our Parish community!
​Winners and Runners Up:
​Age 5-7 (Gr 1-2):

Kathleen Seman and Serina Mikesic,
​ Honorable Mentions: Lily Imhoff, Lily Roe, Luke Spencer
​

Age 8-10 (Gr 3-5):

Anne Hyman and Celine Park
​ Honorable Mentions: Emily Kopinski, Sean Lee, Maya Lukac, Marissa Lucas
​

Age 11-14 (Gr 6-8):

Jacob Andreyo and Kaitlyn Ruffing
​ Honorable Mentions:
​Harper Dare, Mia Rose, SEan McQuery, Olivia Koshko
Knights of Columbus with Family and Friends (anyone over 16) work at the Concession Stand for the first Penn State Home Football Game. Come join the fun with this great team to support all of the worthy causes to which we donate.


​

More info is found HERE

Knights of Columbus conducted a Recording of the Rosary for local Catholic Radio WVJM FM 90.3 with the assistance of Sheryl Balkey.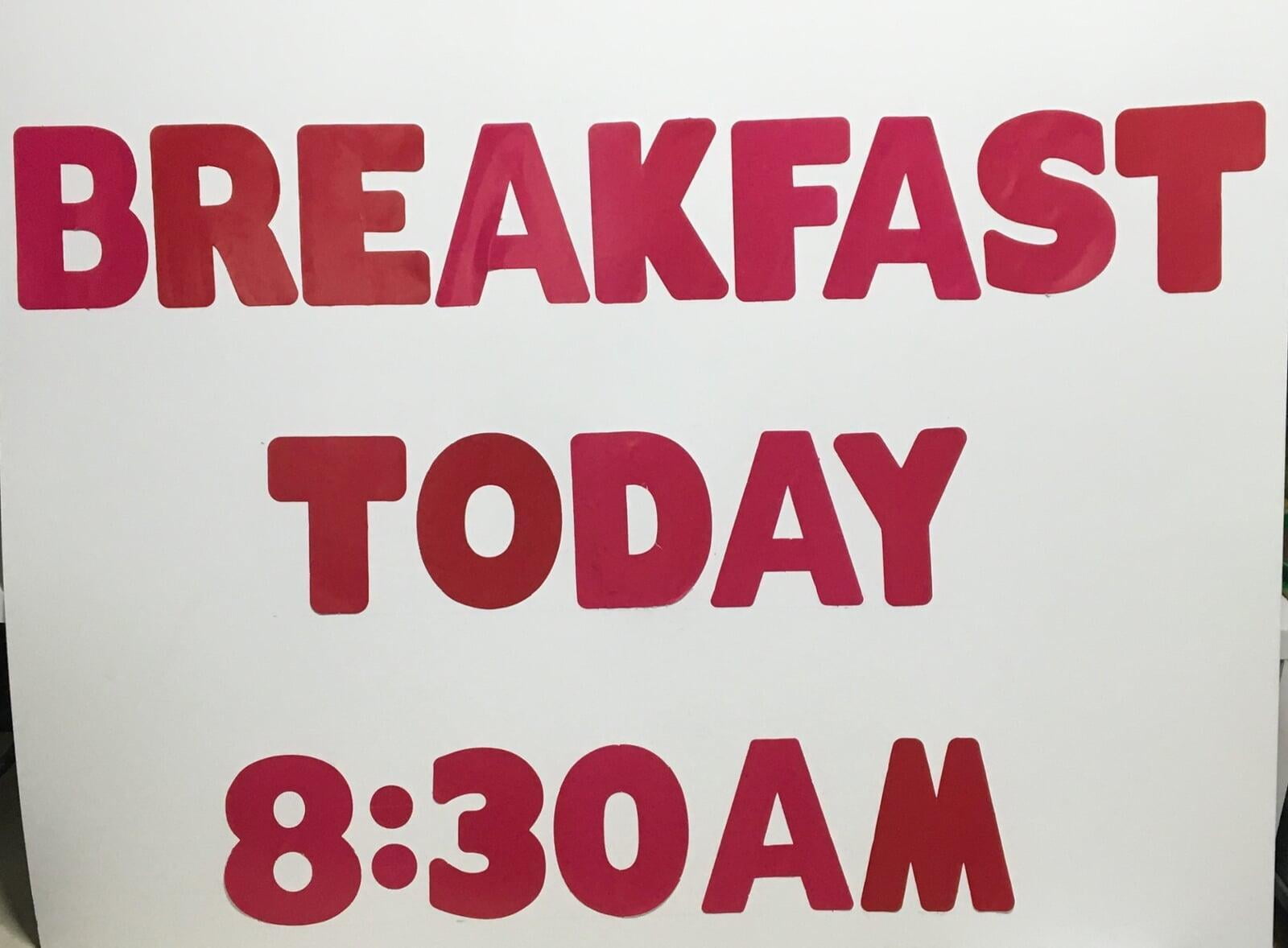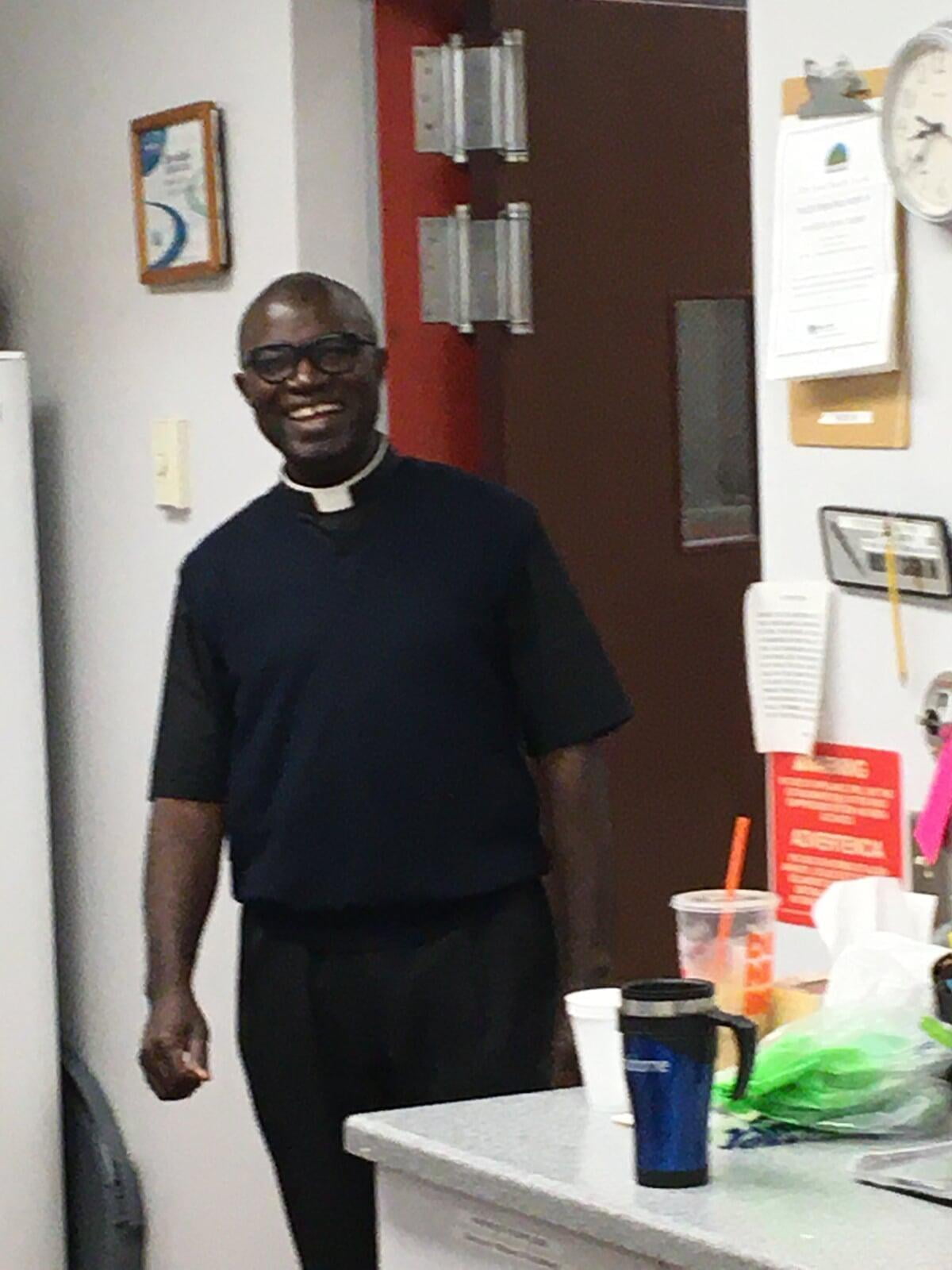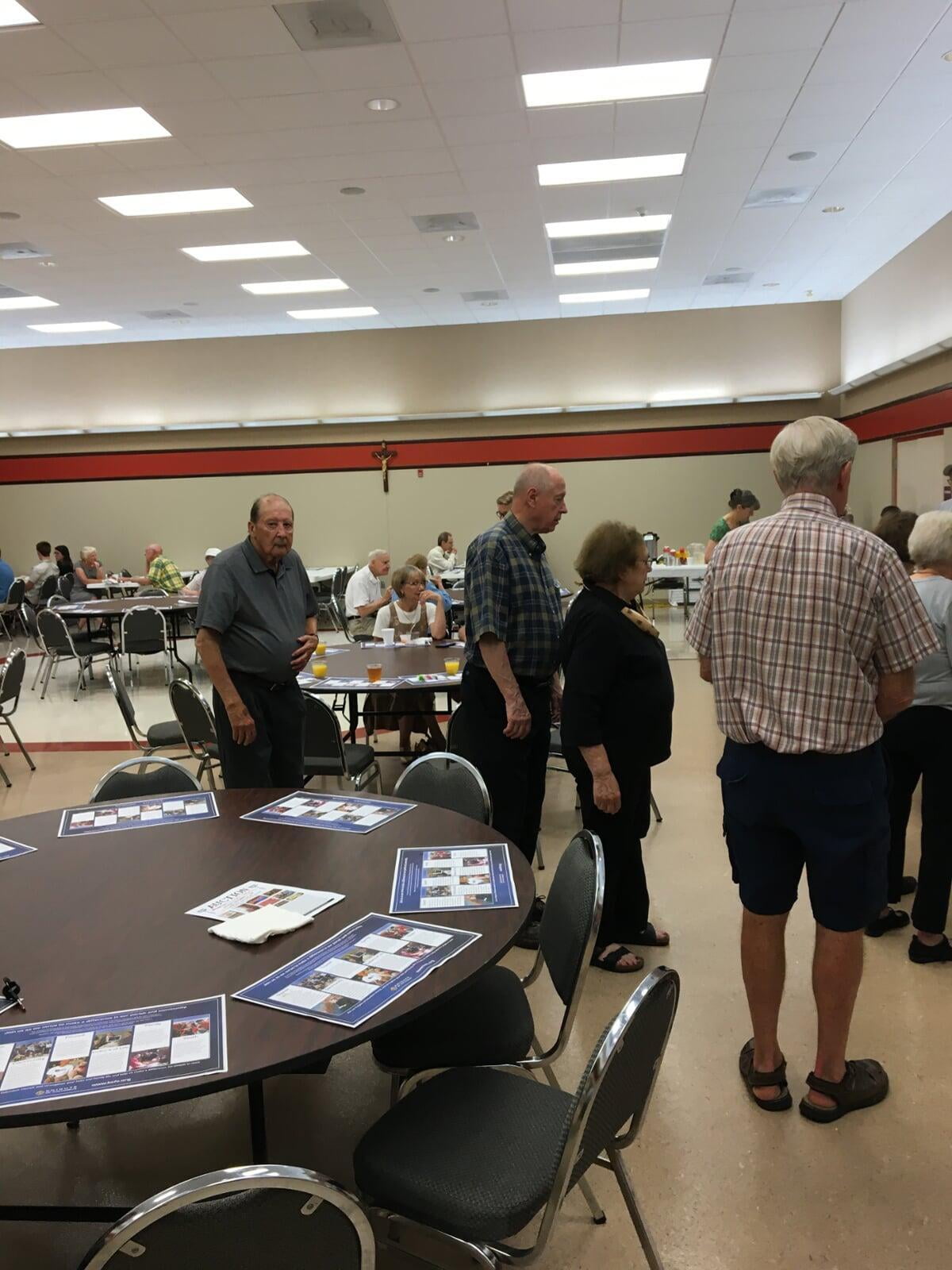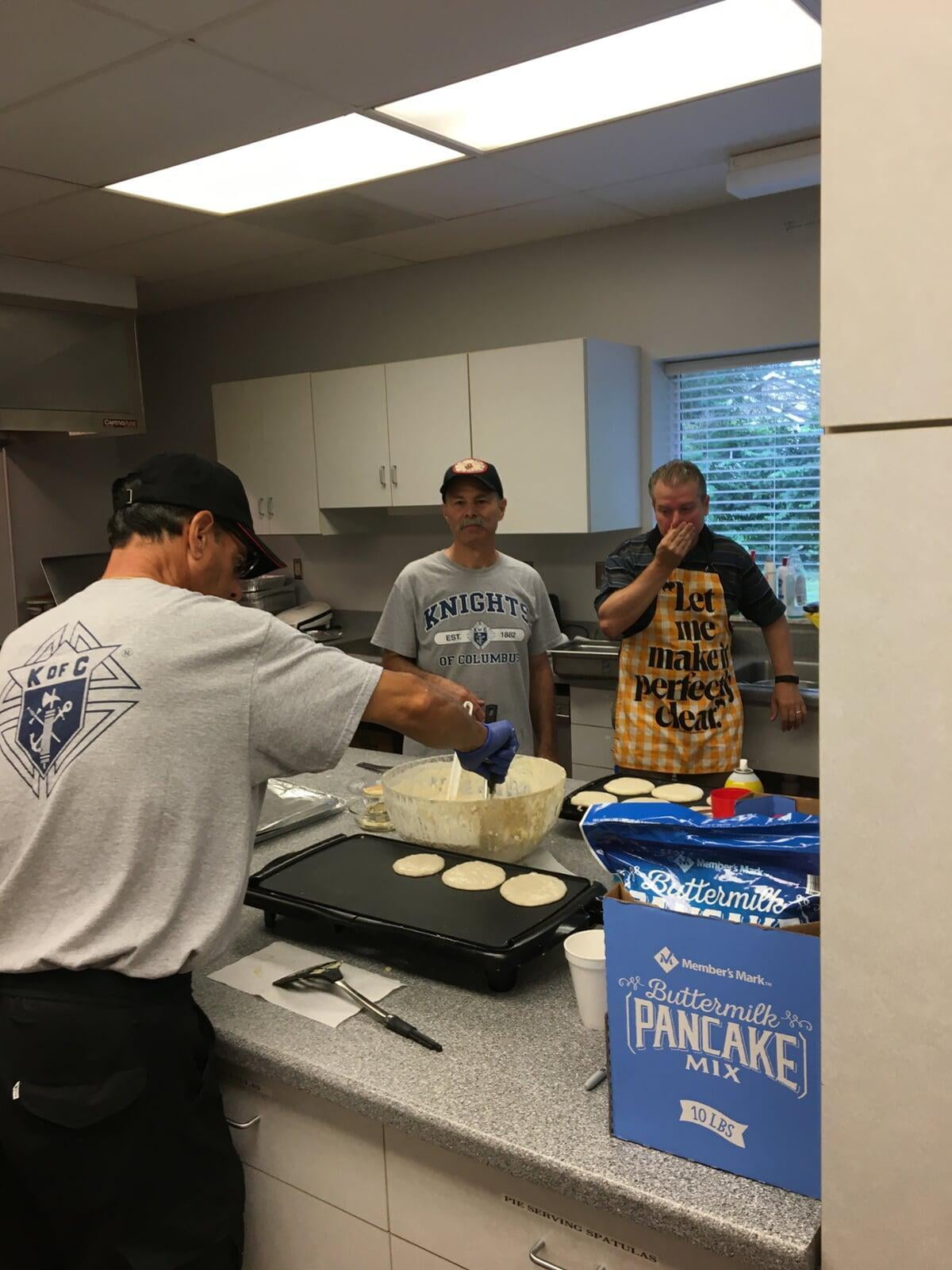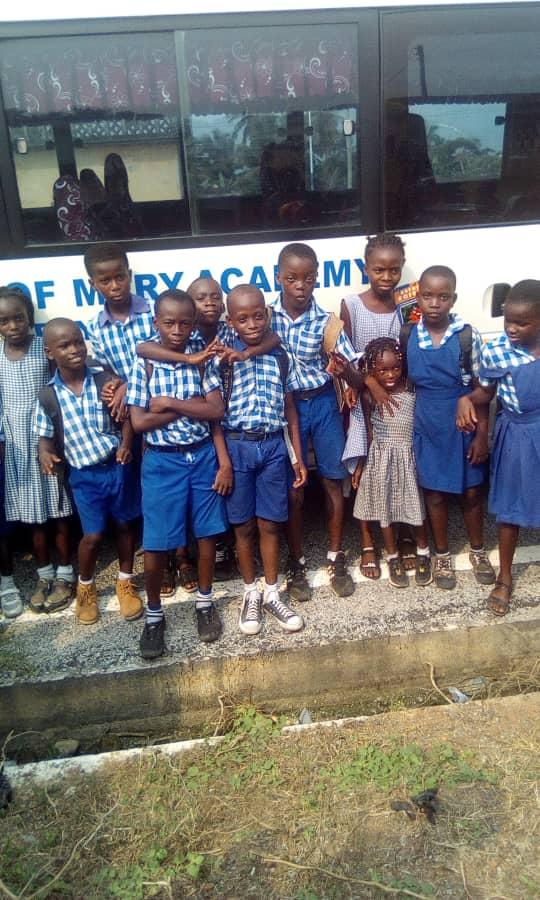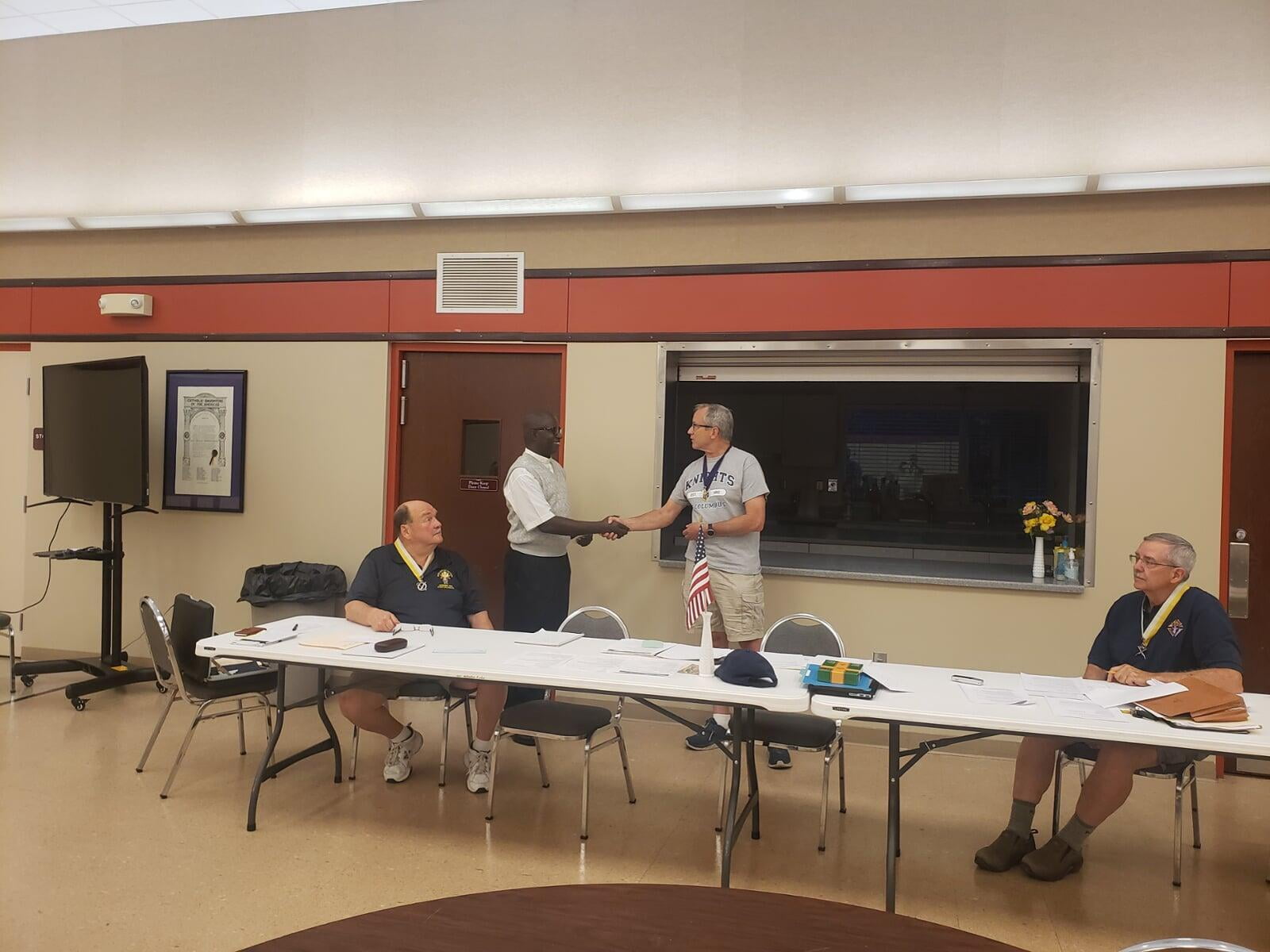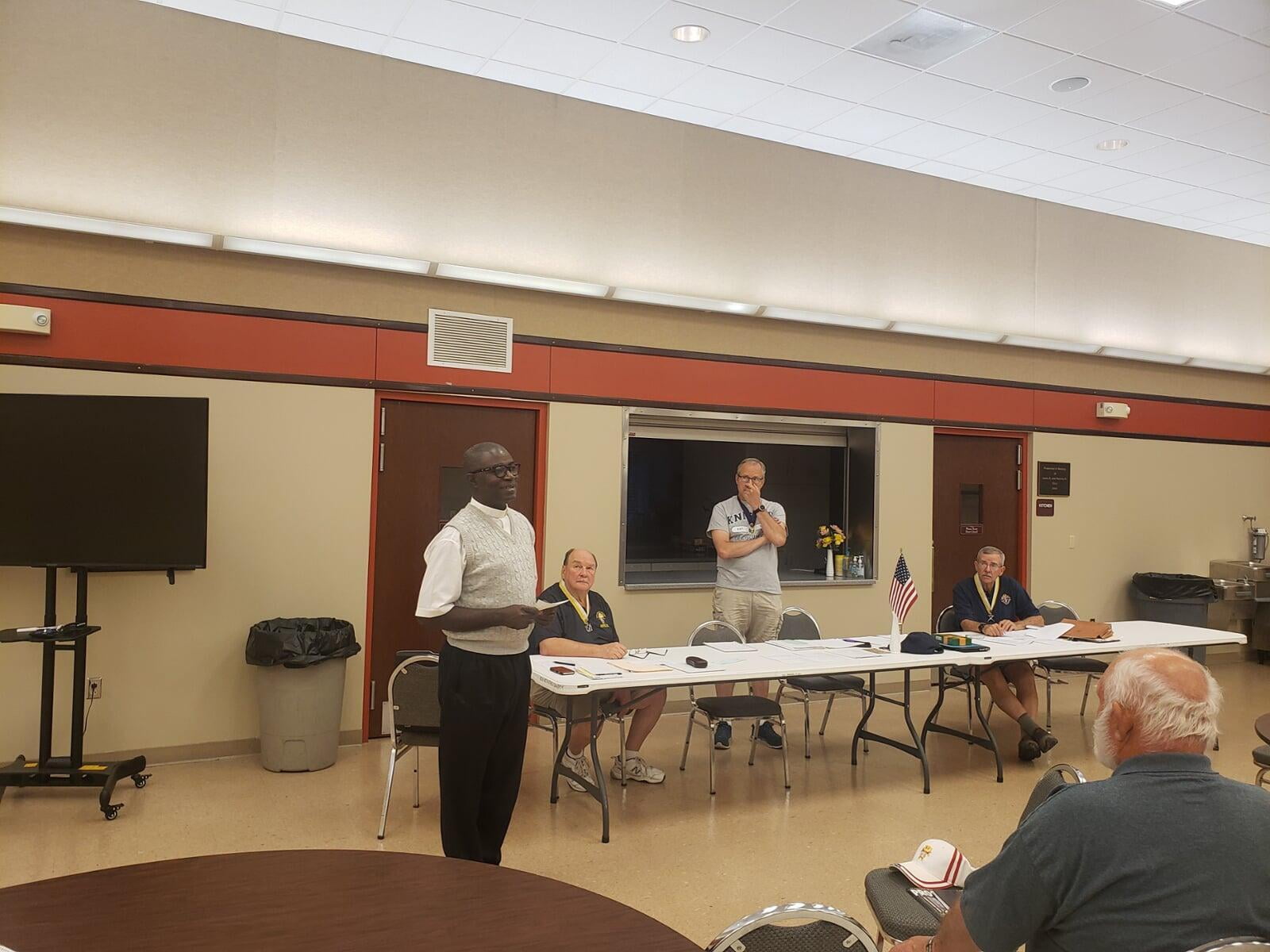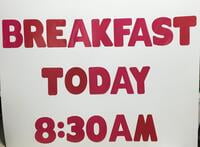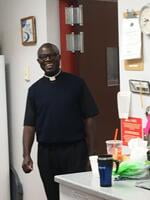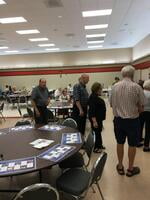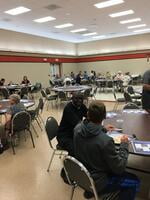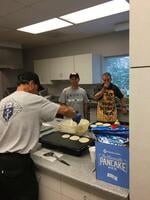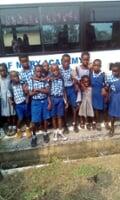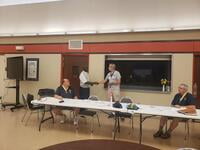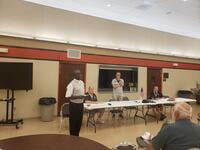 The Knights Breakfast for Holy Name of Mary Academy in Ghana went very well. Fr. Ralph was present and a special thank you our Brother Knights and Boy Scouts who supported this very important effort. Fr. Ralph then came to the Planning Meeting and Thanked the Council.
Our new Pastor Fr. George Jakopac (a Knight), our new Parochial Vicor Fr. Mike Pleva (a Knight), and one of our RSVP Seminarians - Jacob Gindhart (a Knight) attended our July Council Business meeting. It was great to see/meet them all and we will keep them in our prayers!
For the first time our Council participated in Habitat for Humanity. These Brother Knights gave back to the Community using their time and talents. This is who we are called to be as we provide Service to others. Special thanks to those Brothers who were able to participate. Pictured are brother Knights Ed Hughes, Mike Patrick, Dennis Marince, Rob Thomas, Joe Reese, Bob Hershey, Steve Milillo, Mark Thorwart and Corey Cooperider. Missing from the group photo was Bob Kubat.
Congratulations to the two high school seniors Sophia Galvin (Daughter of Dan) and Rachel Dangelo (daughter of Mike) received the Council Scholarships for $500 this year. Sophia will be attending the University of Pittsburgh and Rachel St. Vincent College. Congratulations to them both!