The Knights of Columbus is a Catholic, family, fraternal and service organization. The key elements of our Service Program are

Church, community, council, family, pro-life, and youth

activities. The State College Knights of Columbus council has donated over $152,000 and countless volunteer hours to various charities since 2009. The major fund raising activities are weekly bingo games, dinners served at the hall and manning two concession stands at Penn State football games.
Equally important, these activities provide opportunities for fellowship and social interactions among the

State College Knights of Columbus and their families. A complete list of our donations and activities would be difficult to enumerate, but a description of our major and reoccurring activities is below. Please join us in keeping these activities going and help us do more for our Churches and community.



Council Meeting: Oct 24 Meeting - Wed - 7:30pm (Rosary 7:15pm) KC Club Stratford Dr.

PSU Football Concessions: If interested contact Rodney Hopkins (RLHopkins001@yahoo.com) or Lionel Basset (ltb10@comcast.net)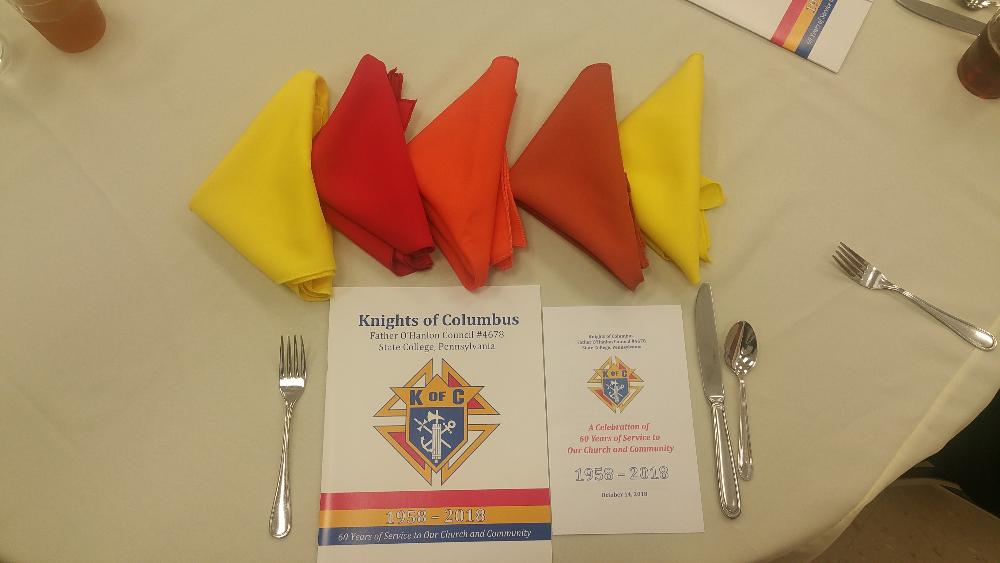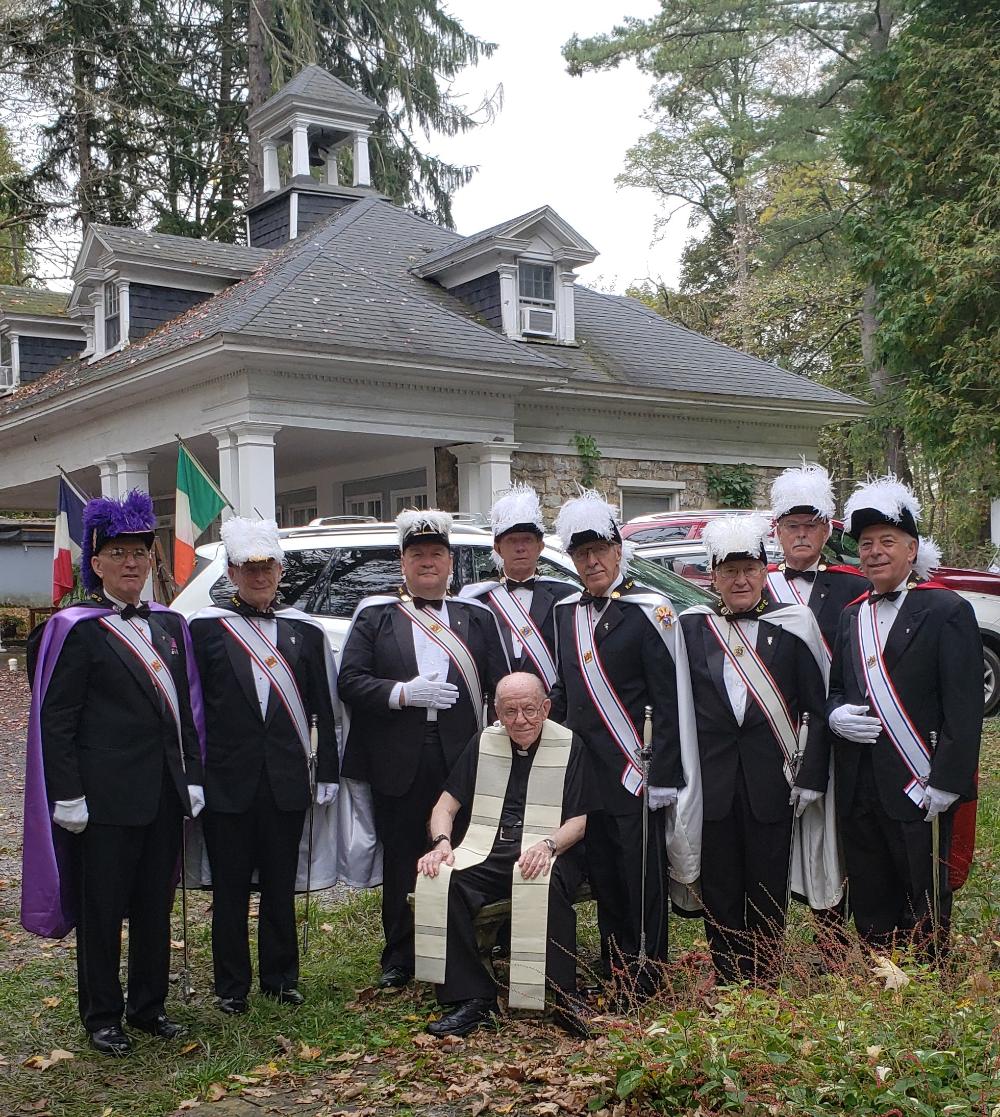 Color Guard from Columbus Day Mass 2018 at the Columbus Chapel in Boalsburg.
The Knights have an Annual Knights of Columbus picnic. The event took place on September 7th 2018. above photos are from the event. Thanks to all the Brother Knights who made this event successful!
Fr. Ralph thanks the council for their continual contribution to his school in Ghana. The Council sponsored a Breakfast in July that provided over $2,500 for the school.
As a man of the Church, are you being called to be a Knight?
Your content goes here...